Market News

Blog
For investors in Steppes , they will be receiving shares in 2 companies...
---

Overseas Weekly Markets
In Asian Equity Markets, stocks were mixed on Friday morning after U.S. equities rose on earnings. But a decline in Hong Kong and hesitant performance in China hampered Chinese equities...
Our trading team provide you with specific buy/sell recommendations on Equities, Currencies, Assets, CFD's, Option and Futures. We take the hard work out of trading and provide knowledge and support, enhancing your understanding of the markets.
---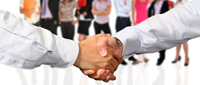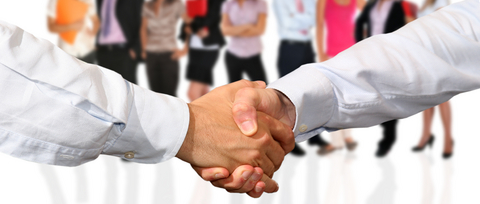 GENERAL ADVICE WARNING:
The information contained in the Reports is only of a general nature and does not constitute personal financial product advice. In preparing these reports no account was taken of the objectives, financial situation or needs of any particular person. Therefore, before acting on the advice readers should consider the appropriateness of the advice with regard to their particular objectives, financial situation and
needs.
Readers should obtain and consider any relevant Product Disclosure Statements before making any decisions about the subject matter of this Report and should seek independent professional advice.
Although every attempt has been made to verify the accuracy of information contained in these reports, B&B make no warranties about the accuracy or completeness of any advice or information provided in these reports. The team and Partners accept no liability for any loss or damage whatsoever arising from any investment decisions or use of the information or advice in these reports. All information and suggestions contained in the reports are subject to change without notice.
All investment decisions are subject to risks. Past performance should not be taken as an indication of future performance. Any 'forward looking statements' contained in the reports are based on current expectations about future events. Words such as "anticipate", "believe", "expect", "project", "forecast", "estimate", "likely", "intend", "should", "could", "may", "target", "plan" may identify forward looking statements. Such forward looking statements are based on views held at the date of publication of the reports and are not guarantees as to
future events.
Forward looking statements are subject to risks, uncertainties and other factors beyond the control B&B. Therefore, actual results may differ from those referred to in such statements.
DISCLOSURE: The publications have been prepared by Partners who are Authorized Representative of Australian Financial Services License holders. B&B does not provide specific investment recommendations but receive benefits for the provision of these reports. B&B aims to provide a balanced and objective analysis in these reports before making them available to customers.
The analyst responsible for these reports, do not receive any indirect benefits or assistance from B&B. Our remuneration is linked to providing services to clients who value our services and commissions from companies we try to help.